Quantum® Gold
Take control of your business and run it the way you want. With Quantum® Gold controls it's easy to customize your laundry operation to meet your needs.
18 total cycles
2 cycle modifier options
Flexible pricing & additional revenue opportunities with customizable cycle modifiers, time-of-day pricing and lucky cycle options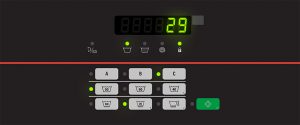 Micro Display Control II
The Micro Display Control II (MDCII) clearly displays the vend price and keeps customers informed throughout the drying process with cycle status lights and a digital cycle countdown. Interfacing with a variety of aftermarket card reader systems, MDC II offers four cycle selections and basic audit features.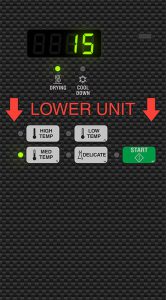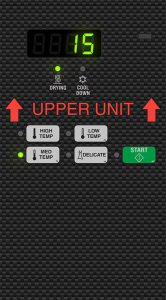 Quantum® Gold, Micro Display Control II