Mechanical Homestyle Control
Speed Queen® washers with Mechanical Homestyle controls are designed for durability and are easy to operate with a multi-cycle timer knob and extra rinse switch.

Electronic Homestyle
The Electronic Homestyle control is durable and easy to operate with intuitive selection buttons. It features a time-remaining display, six preset cycle buttons, cycle adjustability, along with additional cycle enhancer options for a pre-wash or second rinse cycle.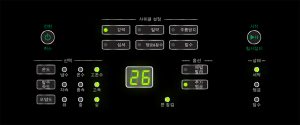 E-Mech
The E-Mech control features a straightforward design that offers customers simple water temperature and fabric selections, using cue lights to monitor progress through the wash cycle. This control is designed to function with any coin slide manufacturer's equipment.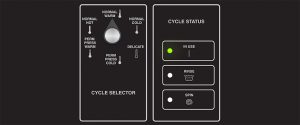 Push-To-Start
Push-To-Start control provides easy to start activation indicated by "In Use" light.