Products
Single Pocket Tumble Dryers
Fewer moving parts. Less maintenance.
---
Our single pocket tumble dryers are built with a single purpose: performance. They are specifically designed with fewer moving parts, so you'll face fewer maintenance issues over their lifespan.
Capacity: Available in 25 through 200 lb capacities
Take Control with Speed Queen®
Run your business or laundry room the way you want with Speed Queen® controls. Make it advanced with options like Quantum® controls and Speed Queen Insights that provide adjustable cost structures, programmable shutdown times, service alerts, business data and more.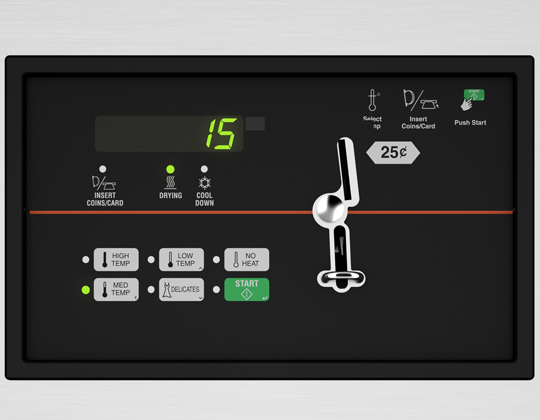 SPEED QUEEN® SINGLE POCKET TUMBLE DRYERS
Sometimes Less Really Is More
Better Build Quality With Fewer Components
A heavy-duty frame is equipped with fewer components, all tested for quality and durability. The result is improved performance with less wear.
Over-Dry Prevention Technology
Precise drying with Over-Dry Prevention Technology (OPT) and reverse tumble options makes dry times faster and more energy efficient.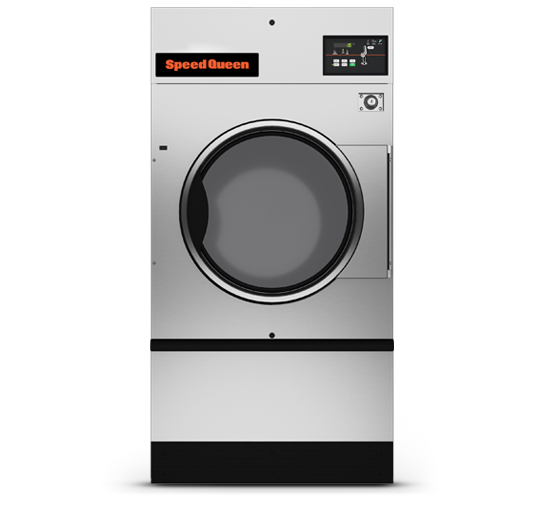 Energy Efficient
A high performance heater box delivers maximum efficiency, drastically reducing drying times and saving you money.
Large Door Opening
A 22.7" door opening (26.9" on the 200 lb capacity unit) makes loading and unloading laundry easier and more convenient.
All
Laundromats
Multi-Housing
On-Premises
Click on a link below to view